Program Overview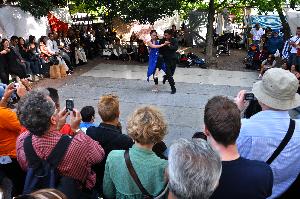 If you're ready for an urban adventure, Buenos Aires is your city. With endless city districts and neighborhoods to explore, you will get lost in the sights and sounds of Buenos Aires. Tango the night away as you learn the country's popular dance, attend one of the many soccer games, and browse the local art scene--all this and more awaits you as a study abroad student in Buenos Aires.
Buenos Aires will also be your classroom. Learn about visual arts in the city and then meet with local graffiti artists before seeing their work. Study the impact of globalization in Latin America and then get an internship with one of the country's top businesses. Welcome to study abroad!
Open to students of all language levels, the Latin American Societies & Cultures Program allows you to improve your Spanish language skills while taking courses in the Arts, Humanities, and Social Sciences, all of which feature an academic emphasis on Latin America.
Visit www.IESabroad.org for complete program details.
NOTE: Program dates listed in Studio Abroad are approximate. Please refer to IES Abroad predeparture materials for planning travel.
Why Buenos Aires?
We have to be honest--you're going to fall in love with Buenos Aires. You'll swoon over the eclectic architecture, inspired by cities like Paris and Madrid. You may even learn to tango in the birthplace of this sensual dance. Don't wait any longer--find out why this is a love affair to last a lifetime.
Student Life
Whether it's an orientation program that makes you feel prepared, housing that is well-located and comfortable, or the field trips that take you to places off the beaten path--we're all about our student services. To find out more specific details, click here and select the Student Life tab.
About IES Abroad
Everything we do is about the IES Abroad student. Our profoundly passionate team of study abroad professionals believes in creating once-in-a-lifetime educational adventures that transcend expectations. Our goal is to rock the world of some 6,000 study abroad students every year. From our headquarters in Chicago to our 115+ study abroad programs in more than 35 global locations worldwide, we create authentic global education and life-affirming cultural experiences.
Discover more about what we offer with all of our programs.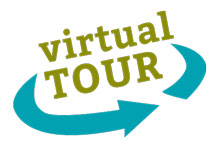 What is it really like to live in Buenos Aires? Check out our virtual tour of all the places you'll come to know and love when you study abroad there—including where you'll live and learn. Take the tour!

More Information:
www.IESabroad.org
Request a Catalog
Email an Advisor
Contact a Past Participant
Call us at 800.995.2300