Program Overview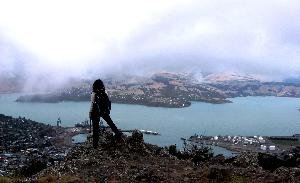 When you look outside your window in Christchurch, you know exploration awaits you--hiking, fishing, kayaking, or swimming. That's just a typical day here. Enjoy the adventurous, yet relaxed, lifestyle that Christchurch has to offer.
During your time in Christchurch, you directly enroll in the University of Canterbury, one of the top three universities in New Zealand. You also have access to more than 50 academic departments and more than 90 on-campus clubs and organizations--ideal opportunities to connect with Kiwi (local) students.
Spread over 87 hectares of beautifully landscaped grounds and gardens, the University's campus is located only 15 minutes from the city. Ski slopes, mountains, native bush, rivers, lakes, hot springs, and beaches are all within 1.5 hours of Christchurch, making this an ideal place to study and experience New Zealand's outdoor lifestyle.
Visit www.IESabroad.org for complete program details.
NOTE: Program dates listed in Studio Abroad are approximate. Please refer to IES Abroad predeparture materials for planning travel.
Why Christchurch?
Are you ready for the adventure of a lifetime? Pack your bags and head to Christchurch! Tucked in between the mountains and the Pacific Ocean, Christchurch is known for its beautiful gardens (its nickname is the Garden City), rich European culture, and high quality of living. Need to clear your head? Travel to the Southern Alps for a challenging hike that will make you feel like you're on top of the clouds.
Student Life
Whether it's an orientation program that makes you feel prepared, housing that is well-located and comfortable, or the field trips that take you to places off the beaten path--we're all about our student services. To find out more specific details, click here and select the Student Life tab.
About IES Abroad
Everything we do is about the IES Abroad student. Our profoundly passionate team of study abroad professionals believes in creating once-in-a-lifetime educational adventures that transcend expectations. Our goal is to rock the world of some 6,000 study abroad students every year. From our headquarters in Chicago to our 115+ study abroad programs in more than 35 global locations worldwide, we create authentic global education and life-affirming cultural experiences.
Discover more about what we offer with all of our programs.
More Information:
www.IESabroad.org
Request a Catalog
Email an Advisor
Contact a Past Participant
Call us at 800.995.2300