Program Overview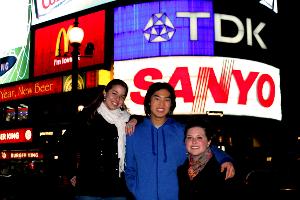 An urban adventure awaits you in London, one of the largest and most fascinating cities in Europe. With our Study London Program, you get a hands-on education in this iconic city—think: Big Ben, Parliament, Buckingham Palace—and all it has to offer.
The goal of our 35+-year-old program is to help you explore contemporary London, both physically and culturally. Gain a deeper knowledge of British culture, including the central importance of history to the British. Explore the global impact of Britain on Western culture, including art, literature, and financial and political systems.
Visit www.IESabroad.org for complete program details.
NOTE: Program dates listed in Studio Abroad are approximate. Please refer to IES Abroad predeparture materials for planning travel.
Why London?
The Beatles said it best in their hit song "Blackbird": "All your life, you were only waiting for this moment to arise." Now's your time—study abroad in the land of William Shakespeare, the Royal family, Sir Isaac Newton, and Harry Potter. Be inspired by everything around you in London, from the museums and art galleries to Buckingham Palace and Parliament. Even a simple walk around this culturally rich city or a ride on the Tube can inspire you in ways you'd never imagine.
Student Life
Whether it's an orientation program that makes you feel prepared, housing that is well-located and comfortable, or the field trips that take you to places off the beaten path—we're all about our student services. To find out more specific details, click here and select the Student Life tab.
About IES Abroad
Everything we do is about the IES Abroad student. Our profoundly passionate team of study abroad professionals believes in creating once-in-a-lifetime educational adventures that transcend expectations. Our goal is to rock the world of some 6,000 study abroad students every year. From our headquarters in Chicago to our 115+ study abroad programs in more than 35 global locations worldwide, we create authentic global education and life-affirming cultural experiences.
Discover more about what we offer with all of our programs.
More Information:
www.IESabroad.org
Request a Catalog
Email an Advisor
Contact a Past Participant
Call us at 800.995.2300