Program Overview
With its grand boulevards, world-famous monuments, and iconic skyline (think: the Eiffel Tower, Notre Dame, and Sacré Coeur!), it will be difficult to leave this charmingly romantic city. Along with its many historic world-renowned museums, art flourishes in Paris in the form of public gardens, sidewalk cafés, and outdoor markets, fragrant with fresh fruit and pastries.
This program combines rigorous study of the French language with a broad range of classes taught in French by accomplished faculty. You can also experience what life is like for French students by taking one or more courses at a local French university. Tutoring is available if you need help with the transition to higher education in France.
Visit www.IESabroad.org for complete program details.
NOTE: Program dates listed in Studio Abroad are approximate. Please refer to IES Abroad predeparture materials for planning travel.
Why Paris?
You know what it's like to fall in love—but Paris won't break your heart. You'll want to spend all of your time admiring cultural icons like the Eiffel Tower. You'll get lost in the city's exquisite art scene. You'll want to savor the decadent French cuisine at local restaurants. You'll take long walks along the River Seine and wander aimlessly through the city streets for hours. All in the name of love. Je t'aime, Paris!
Student Life
Whether it's an orientation program that makes you feel prepared, housing that is well-located and comfortable, or the field trips that take you to places off the beaten path—we're all about our student services. To find out more specific details, click here and select the Student Life tab.
About IES Abroad
Everything we do is about the IES Abroad student. Our profoundly passionate team of study abroad professionals believes in creating once-in-a-lifetime educational adventures that transcend expectations. Our goal is to rock the world of some 6,500 study abroad students every year. From our headquarters in Chicago to our 140 study abroad programs in more than 34 global locations worldwide, we create authentic global education and life-affirming cultural experiences.
Discover more about what we offer with all of our programs.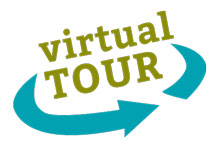 What is it really like to live in Paris? Check out our virtual tour of all the places you'll come to know and love when you study abroad there—including where you'll live and learn. Take the tour!
More Information:
www.IESabroad.org
Request a Catalog
Email an Advisor
Contact a Past Participant
Call us at 800.995.2300