Program Overview
It is impossible to avoid the past in Rome. It eagerly waits for you around every corner, hoping to intrigue you with a worn-down step, surprise you with an unexpected fountain, or inspire you with soaring architecture. Come study Rome's unmatched historical and artistic past while simultaneously learning about its modern role in international politics and business.
No matter what your level of Italian language proficiency, this program is for you. Students enroll in an Italian language course and choose from a variety of other courses, taught in both English and Italian.
You can also enroll in courses at a local university, where you will experience first-hand the Italian educational system. Maybe you'll even make some Italian friends while you're at it.
If you have four or more semesters of Italian language, you can enroll in our Advanced Italian Studies Program, which is designed to be a full immersion experience with advanced coursework.
Visit www.IESabroad.org for complete program details.
NOTE: Program dates listed in Studio Abroad are approximate. Please refer to IES Abroad predeparture materials for planning travel.
Why Rome?
There's no place like Rome. With its abundant architectural and artistic riches, Rome celebrates more than 2,500 years of history. Think about it: you will be enveloped in the Roman past—the Colosseum, the Pantheon, the Spanish Steps, Trevi Fountain, St. Peter's Basilica—while enjoying all of the modern-day cultural jewels that the city has to offer. Why wait a minute longer? Indulge in Rome's splendor—and did we mention the food?—as soon as possible.
Student Life
Whether it's an orientation program that makes you feel prepared, housing that is well-located and comfortable, or the field trips that take you to places off the beaten path—we're all about our student services. To find out more specific details, click here and select the Student Life tab.
About IES Abroad
Everything we do is about the IES Abroad student. Our profoundly passionate team of study abroad professionals believes in creating once-in-a-lifetime educational adventures that transcend expectations. Our goal is to rock the world of some 6,000 study abroad students every year. From our headquarters in Chicago to our 115+ study abroad programs in more than 35 global locations worldwide, we create authentic global education and life-affirming cultural experiences.
Discover more about what we offer with all of our programs.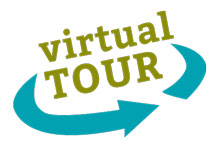 What is it really like to live in Rome? Check out our virtual tour of all the places you'll come to know and love when you study abroad there—including where you'll live and learn. Take the tour!
More Information:
www.IESabroad.org
Request a Catalog
Email an Advisor
Contact a Past Participant
Call us at 800.995.2300